Temple Run / 16 km
The 16 km Angkor Temple Run takes place entirely at the Angkor archaeological site in the northern Cambodian province of Siem Reap. On the 16 km, you will take the same kilometers from the other races on the program.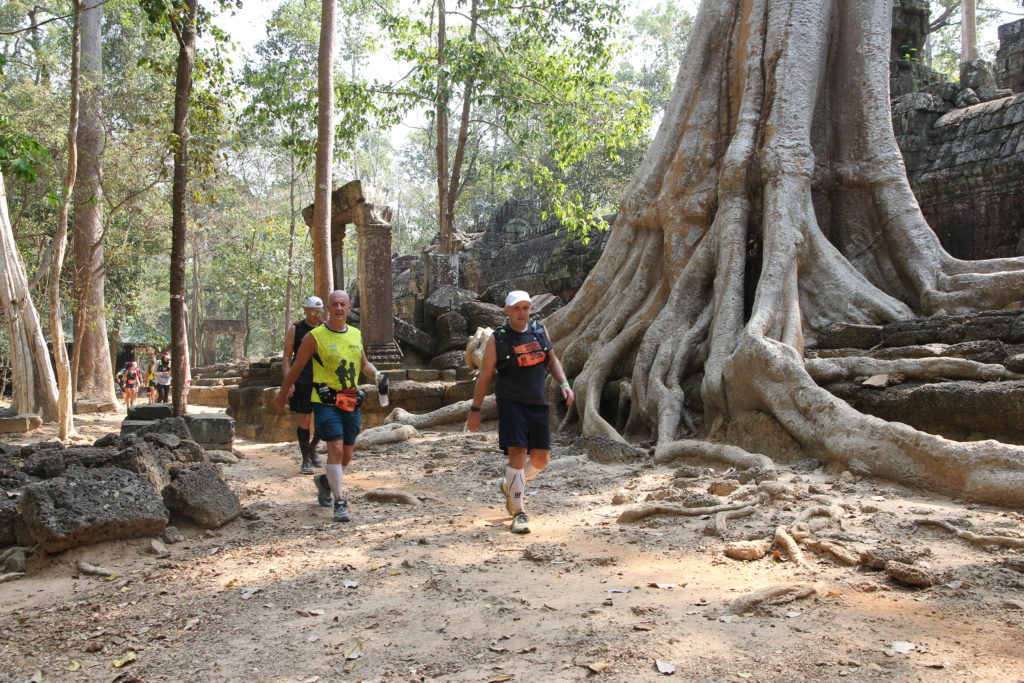 All the magic of the Angkor Ultra Trail is on these 16 kilometers …
This Trail of 16 km will be run on a wilderness routes, through rice fields and a natural environment of an incredible beauty without forgetting the crossings of small villages and in the background : the Angkor Temples.
The departure will be at Prae Roup Temple, upstream of the temples of Angkor then will join the archaeological site of Angkor.
With the Ultra-Trail® , you will live an experience and an extraordinary adventure that you will keep in your memory for a long time. The friendliness of the locals will only make you love Cambodia.
Do not miss this privilege to tread upon a World Heritage Site by UNESCO
Soul of the Khmer kingdom , the temples of Angkor are a source of inspiration and a national pride for Cambodians and their beauty has always fascinated travelers all around the world.
More information & download here : https://tracedetrail.com/fr/trace/trace/92775