Temple Run / 18 km
The 18 km Angkor Temple Run takes place entirely at the Angkor archaeological site in the northern Cambodian province of Siem Reap. During the 18 km run, you will take the same kilometers as the other races in the program.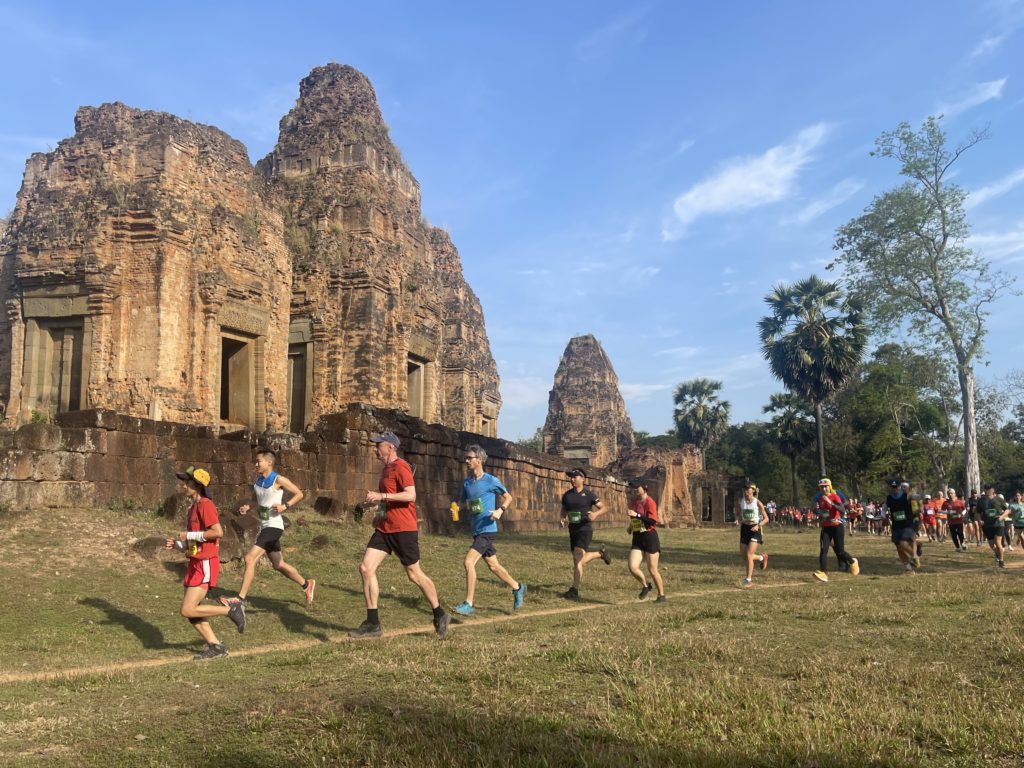 All the magic of the Angkor Ultra Trail is on these 18 kilometers
The 18 km trail will track through wilderness routes, rice fields, as well as amazingly beautiful and natural environments. Nevertheless, without forgetting about the crossings of small villages, alongside the magnificent backdrop of the Angkor Temples.
The departure will be at Prae Roup Temple, upstream of the temples of Angkor, then will later on join the archaeological site of Angkor.
With the Ultra-Trail®, you will surely experience an unforgettable and extraordinary adventure. The friendliness of the locals will also make you love Cambodia even more.
Do not miss the privilege to tread upon a World Heritage Site by UNESCO
The Temples of Angkor – the soul of the Khmer Kingdom, serve as the national pride and source of inspiration to the Cambodians. Its beauty has always fascinated travelers from around the world.