Humanitarian Aid
Humanitary Walking Angkor Mr Red Nose
HUMANITARIAN WALK with Mr NEZ ROUGE
(Humanitary Walking Angkor)
Participants or non-participants, SDPO invite you to participate in our donation campaign for the children of Cambodia. Nothing could be simpler to become a donor, just complete this subscription form and send it back to SDPO : Subscription – https://racebooking.sdpo.com/ANGKOR-ULTRA-TRAIL-2019/donation.html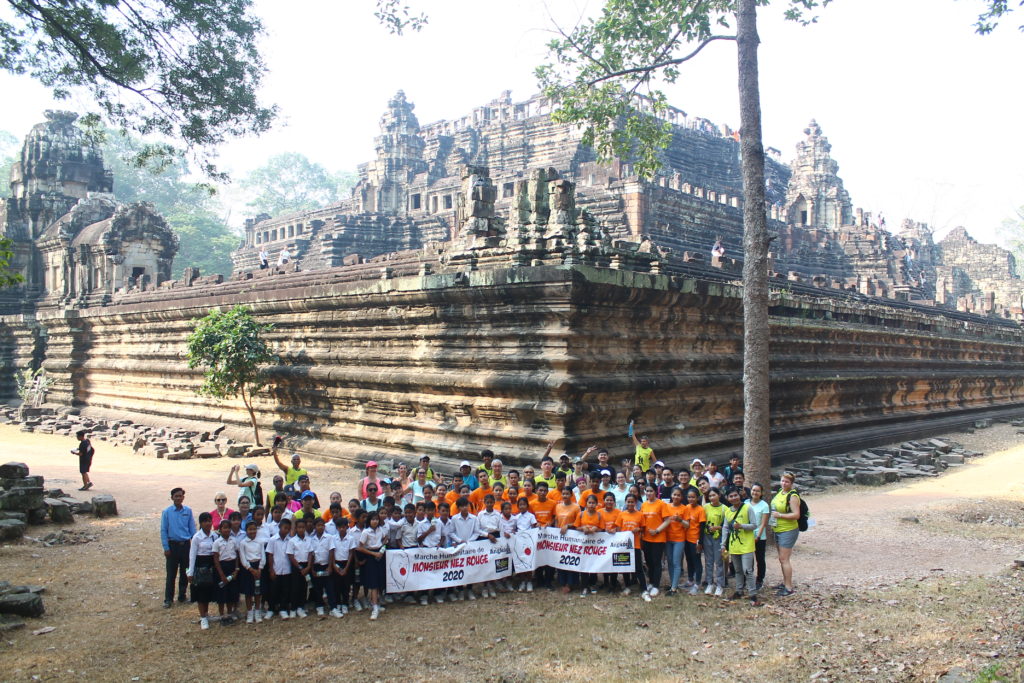 Another way to make a donation, do it directly online via our website.
you can participate in this donation campaign without registering for the event.
AND IF WE RUN OR WALK FOR A GOOD ACTION :
In solidarity with the association Mr. Nez Rouge, recognized in the general interest, in favor of so-called "orphan" diseases, SDPO launches a subscription for the children of Cambodia on the Angkor Ultra Trail.
We're going to run around part of the world or even if poverty goes down, part of the population lives below the poverty line and struggles to survive on less than a US dollar a day. Poverty is particularly prevalent in rural areas and among children, who make up more than half of the country's population. Most Cambodian children are malnourished: 45 percent of children show signs of moderate or severe stunting. (source UNICEF).
To participate in donations: Subscription Mr NEZ ROUGE UTA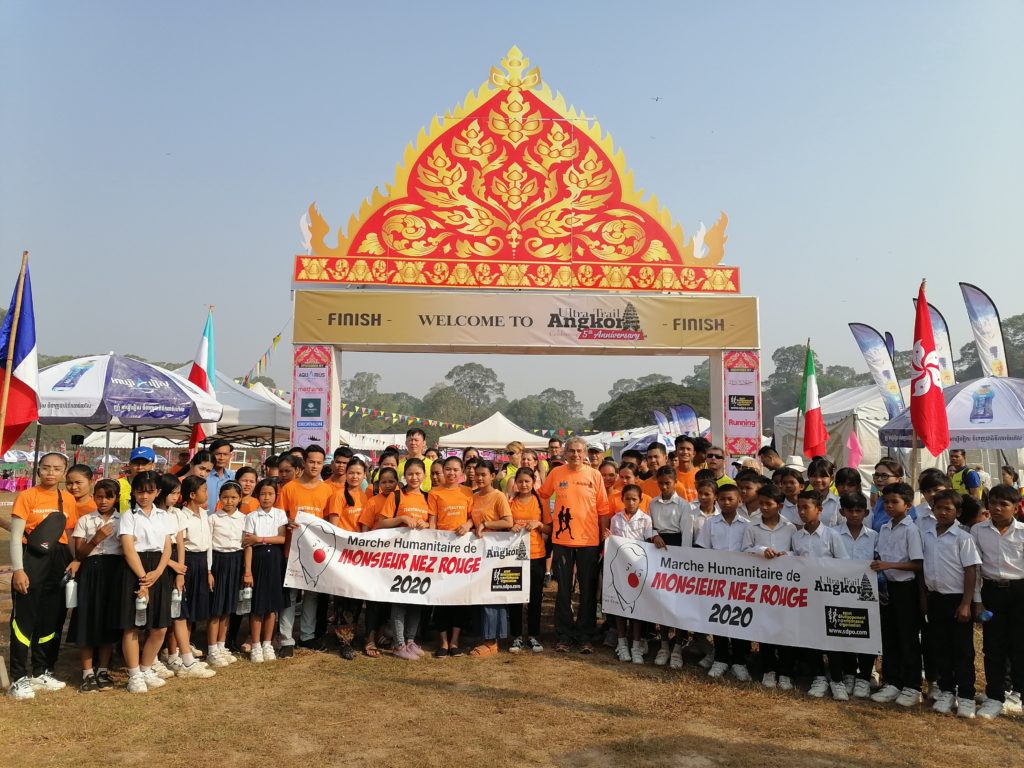 SDPO, in accordance with its values, offers you, as it has always done for the past 20 years, a "humanitarian" subscription.
For participating in the Great March Humanitarian, a participation of 15€ minimum or more you are requested.
 http://racebooking.sdpo.com/ANGKOR-ULTRA-TRAIL-2019/donation.html
Particular for companions:
Without participating in the humanitarian walk, we invite runners to participate in this individual subscription. To do this, simply make a donation of 15 euros minimum or more.
During previous editions, SDPO has not forgotten the children of Cambodia and a Great Humanitarian Walk ASSOCIATING around a hundred people (including 50 Cambodian children) was organized during this event. Three NGOs were able to receive donations collected from participants.