Home
Welcome to the ULTRA-TRAIL® ANGKOR.

6 different distances: 100km (new to replace UTA 128km), 64km, 42km, 32km, 16km and 8km – Nordic Walking and 16km walking / hiking are non-timed events.


Nordic Walking and Walking & Hiking 16 km:  In consideration to the walkers and hikers, they will be competing on the same course as the runners without the spirit of competition and timing. They will also be able to enjoy the beauty of the Angkor site.
With the 6th edition of the Ultra-Trail of Angkor being sporty and festive, we have chosen the Marathon Trail 42 to start this new episode – where runners are encouraged to participate in the costume of their choice.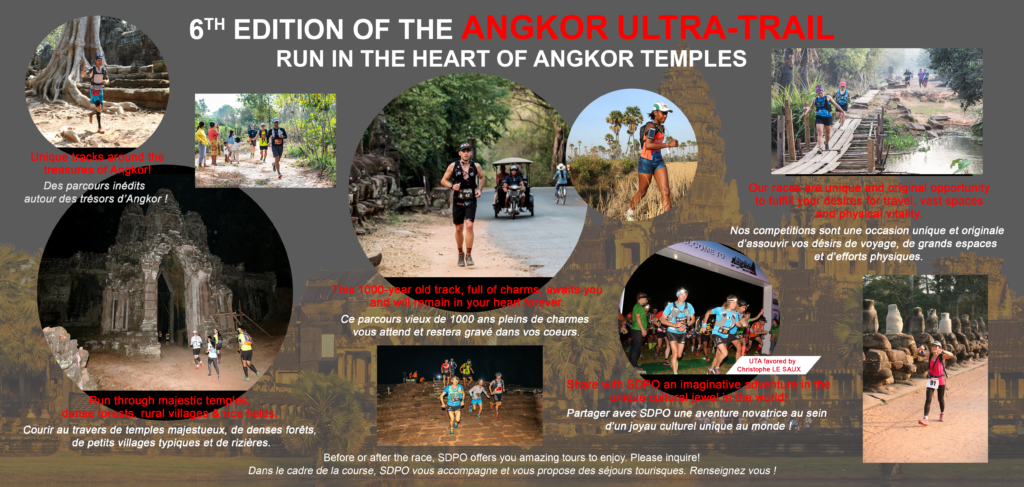 UTA 2023 REGISTRATIONS  OPEN.
Remember the dates:
January 4th, 2023