Who are we ?
Jean-Claude LE CORNEC (founder of SDPO)
Former Quality Inspector at Eurocopter, he has already done the Paris-Gao-Dakar, the crossing of the United States by the famous Route 66 (from Chicago to Los Angles), the Marathon des Sables (in the southern Moroccan desert), the Colorado, the Trans Atlas, the Trans Cappadocia…

SDPO, lies in the history of a marathoner Jean Claude Le Cornec – who at the end of his career, ventured on to share with other athletes his passion by being an organizer. Quite disappointed with the purely sporting approach of his own trips, which consisted of simply running around the world without discovering it. He then decided to let runners and walkers affirm their talents by combining both sports and culture differently.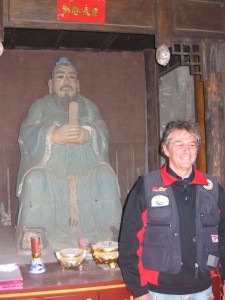 As a precursor to adventure racing, Jean Claude started with the SDPO sport journey for the first time in August 1996 – with "les foulées de la soie" (Strides Silk) (the first walking Raid held in China on the Silk Road). Also, in support of the Beijing and Shanghai's Marathon. Then, the enthusiasm and loyalty of successive participants allowed us to have the opportunity to share with them other destinations, ANGKOR ULTRA-TRAIL, in which all of them are characterized by their history and special features. Later on, SDPO proceeded with the recognition of all destinations to avoid the usual routes.
Jean Claude has woven around him, a structure composed of professional volunteers, enthusiasts, and athletes. As well as doctors, physiotherapists, photographers, journalists, and more.
SDPO's quote: "If walking and running were our only goals, we would miss out on many unforgettable moments".
This quote made the happiness of thousands of runners since 1996.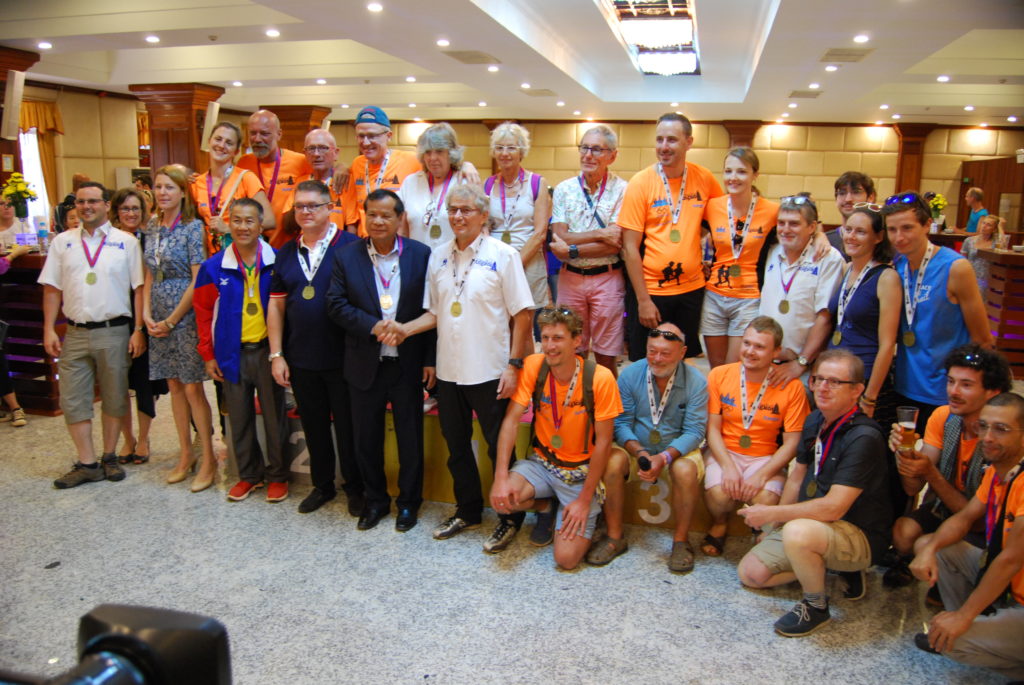 What are the strengths of SDPO ?
A very unifying and sporty approach for all participants to travel.
New course
A cultural immersion in the middle of local people, even involved in sporting events
An organization and a safety device that have proved their worth.
The declination of sport in the comfort house and a good meal
Co-organizer
Phoenix Voyages Group, co-organizer of the Ultra Trail Angkor from the beginning, is a Destination Management Company, founded in 1999 in Vietnam. With twenty years of experience in Southeast Asia, the international company creates and offers tailor-made stays to individuals and groups around the world. Its destinations are: Vietnam, Thailand, Laos, Laos, both Korea, Cambodia and Myanmar, as an associate member.
SDPO has chosen Phoenix Voyages as a regional partner for its editions "Les Foulées" in Laos, Vietnam in 2010 – 2012 and 2014, and in Myanmar in 2018.
Their 120-specialist teams speak French, Spanish and English, always ensuring the best quality and originality for their clients. Experts in their destination, they will be particularly focused on offering the best conditions around the race and will suggest the best itineraries in South East Asia to all participants of the Ultra Trail Angkor.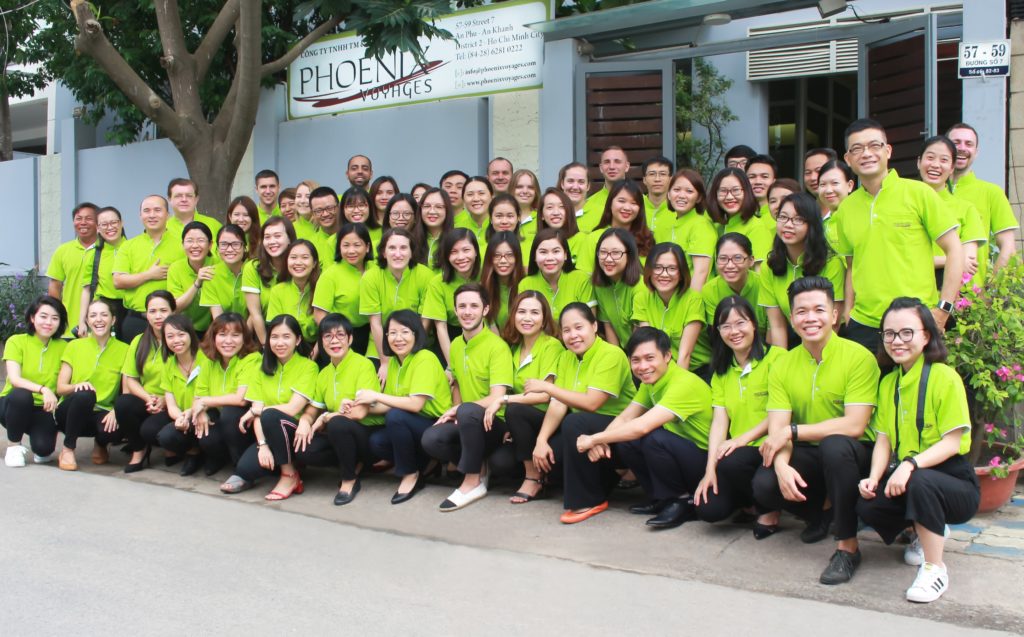 Phoenix Voyages Group – 57-59 Street 7, An Phu – An Khanh, District 2, Ho Chi Minh City – Vietnam
 TEL + 84-28 6281 0222 – FAX + 84-28 6281 0333