Walk and hike without timing
So many of you wanted to participate to the Angkor Ultra Trail without bib, without timing and without any time limit. You have now this opportunity by registering you in 16 km walk and hike.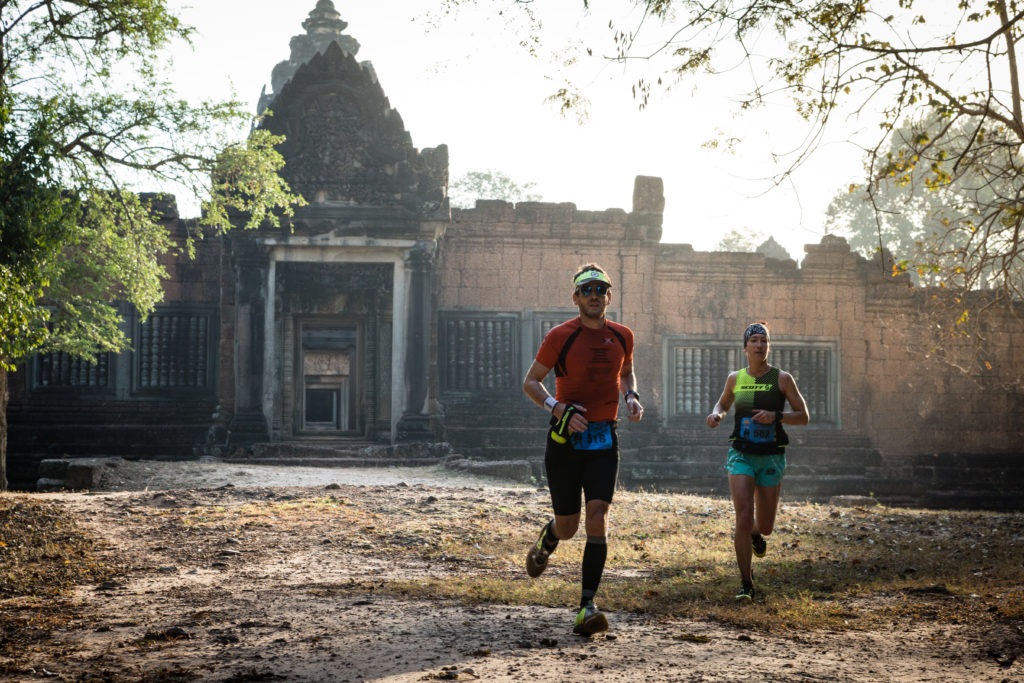 We would like to inform you that this walk and hike will take place on the same course as that of the runners and that you will not miss anything, sensations guaranteed, to do absolutely!
This beautiful trace, at every moment You will discover Angkor in its diversity, with crossings the villages, rice paddies, jungle, temples overrun by the roots of Kapok trees, typical from this region …
For this walk and hike well tagged which has no difficulties, a refueling station of mineral water, fresh fruits, dried fruits will be available every 5 km so 2 refueling stations on the course and a supply on arrival.
The common arrival at the various events is located on the Elephant Terrace near from the center of the city of Angkor Thom. As the victorious army against the "Chams" parading at this Elephant Terrace in front of King Jayavarman, you too you will pass as a WINNER this finish line to receive the symbolic medal of the Angkor Ultra Trail. And your register also allows you to get a technical jersey from the UTA.For a better identification and although the pace is not considered, without any constraint of timing, you will also have, like the runners a bib and an entrance badge in the archaeological park of Angkor. This badge only allows you to enter the park and not visits. If you want to enjoy visits with a professional guide, we strongly invite you to join one of our tourist packages, at a reasonable price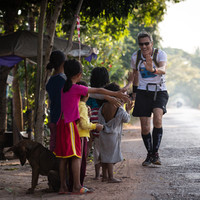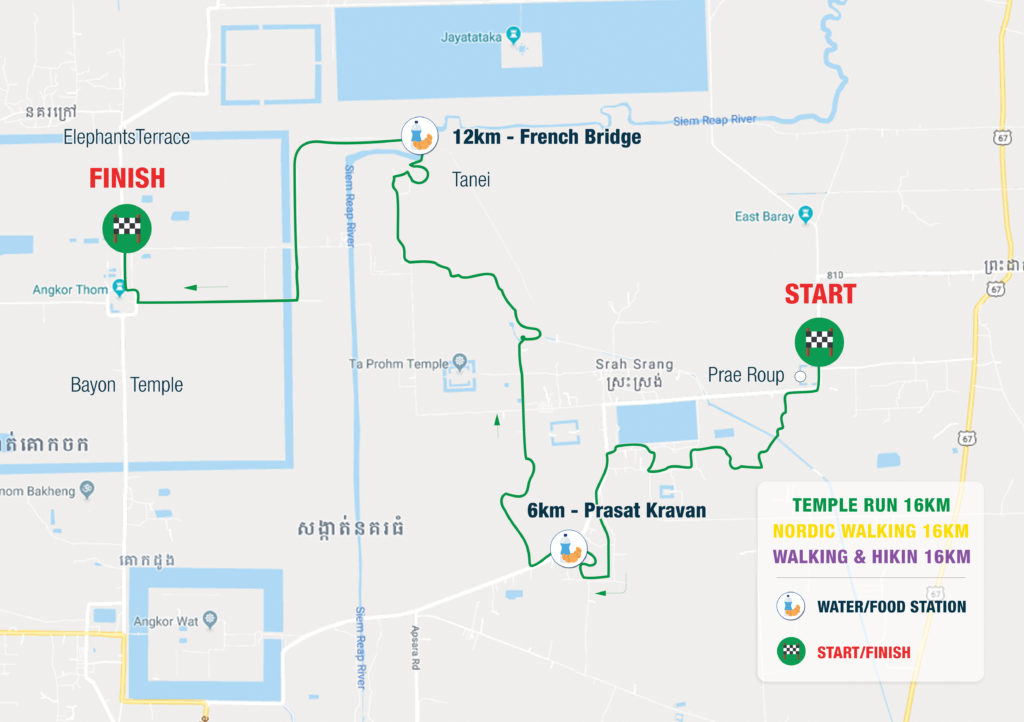 Good walk, good hiking.