HOTELS PARTNERS
Sofitel Angkor Phokeethra Golf & Spa Resort *****
Just ten minutes away from the famed monuments of Angkor Wat, French colonial elegance sits amidst the manicured gardens of Sofitel Angkor Phokeethra Golf & Spa Resort. Our Angkor Spa Resort is one of the best hotel in Cambodia and proudly receives a banquet of awards each and every year.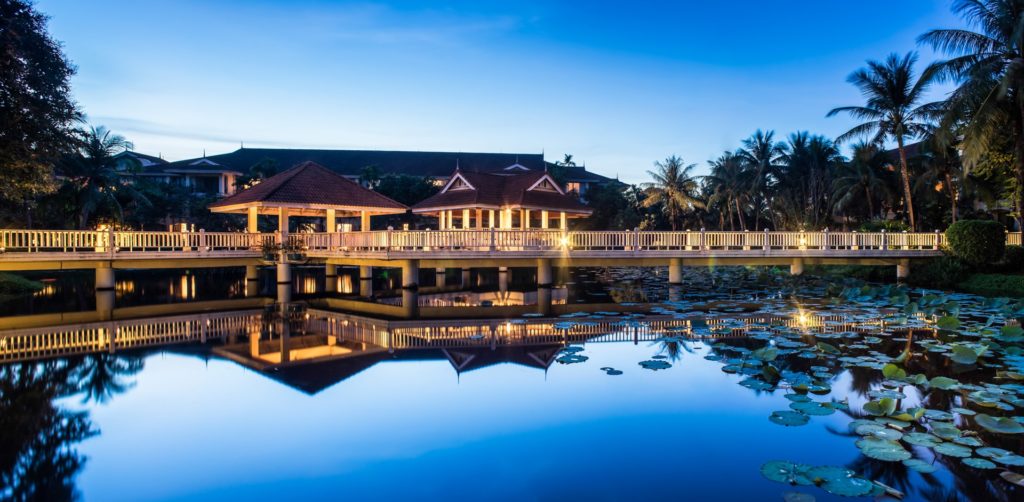 The luxurious five-star Angkor hotel's 238 rooms and suites entreat with serene design reflecting French sophistication and yesteryear refinement. A lavish swimming pool beloved by guests is surrounded by lush and opulent landscaping.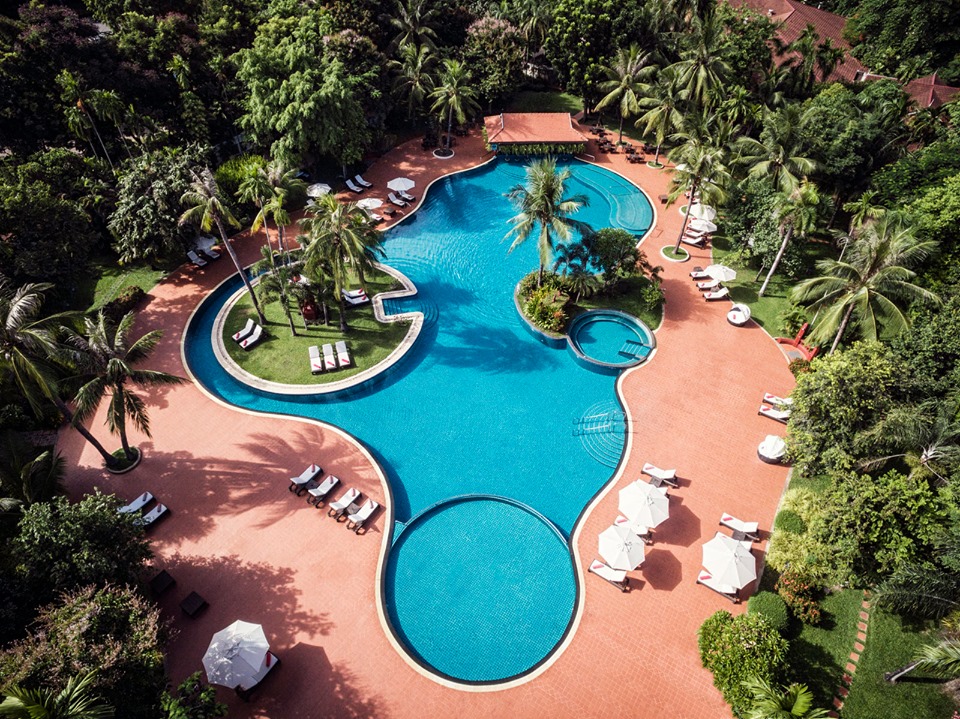 This is also the only angkor golf resort in Cambodia offering special advantages to Sofitel's guests and considered as the best golf course in Siem Reap. Life is Magnifique in Angkor!
SOKHA HOTELS & RESORTS
SOKHA SIEM REAP RESORT & CONVENTION CENTER
Sokha Siem Reap Resort
is a 5* Hotel in Siem Reap. The setting offers the authenticity of traditional
Cambodian design with modern features and complete 5 star facilities.
The location is the most
convenient for the visitors of Temples of Angkor: nearby Angkor Ticket booth
and just in a minutes' drive to the main Temple complex. It will take around 15
minutes from Siem Reap International Airport and 10 minutes outside of the city
Centre.
Have an Authentic stay during your trip to Cambodia!
SOKHA ANGKOR RESORT
Discover Sokha Angkor
Resort at the heart of Siem Reap and experience the Khmer hospitality with
world class service. The Resort is conveniently walking distance to the near
famous Pub Street, popular local handicrafts and Old Market, 10 minutes' drive
from the majestic Angkor Wat temples, 10 minutes from the golf course, and 15
minutes to the International and domestic airport.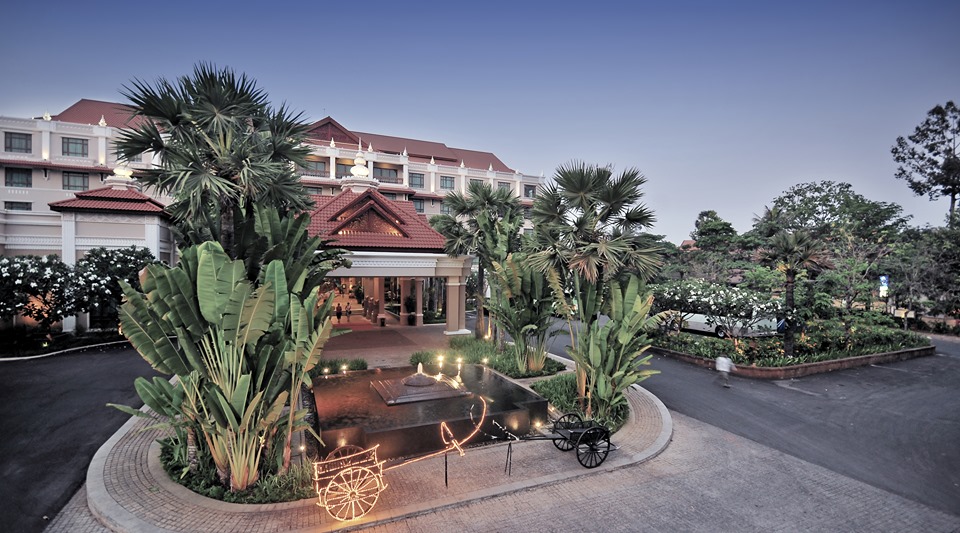 Resort offers full facilities such as 3 Restaurants, 2
Bars, Spa, Fitness center & Beauty salon as well as service standard of
International level with authentic Khmer touch everywhere - from interior
design to True Khmer hospitality of our staff.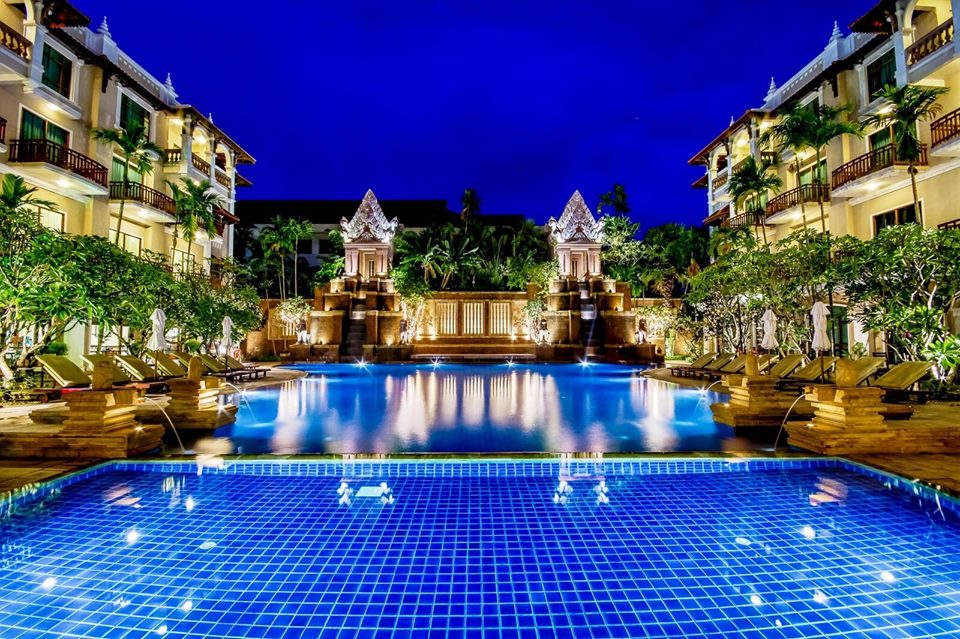 Combine Ultra Trails D' Angkor activities with a nice
tranquil stay in Sokha Angkor Resort.
Angkor Paradise Hotel ****
Angkor Paradise Hotel is situated a short distance away from majestic Angkor Archaeological Park which include the famous temple of Angkor Wat and Bayon. The archeological site, a UNESCO World Heritage site that is the world's largest collection of religious temples and complex, is the ideal combination of culture and civilization that dates back to the era of the Khmer Empire.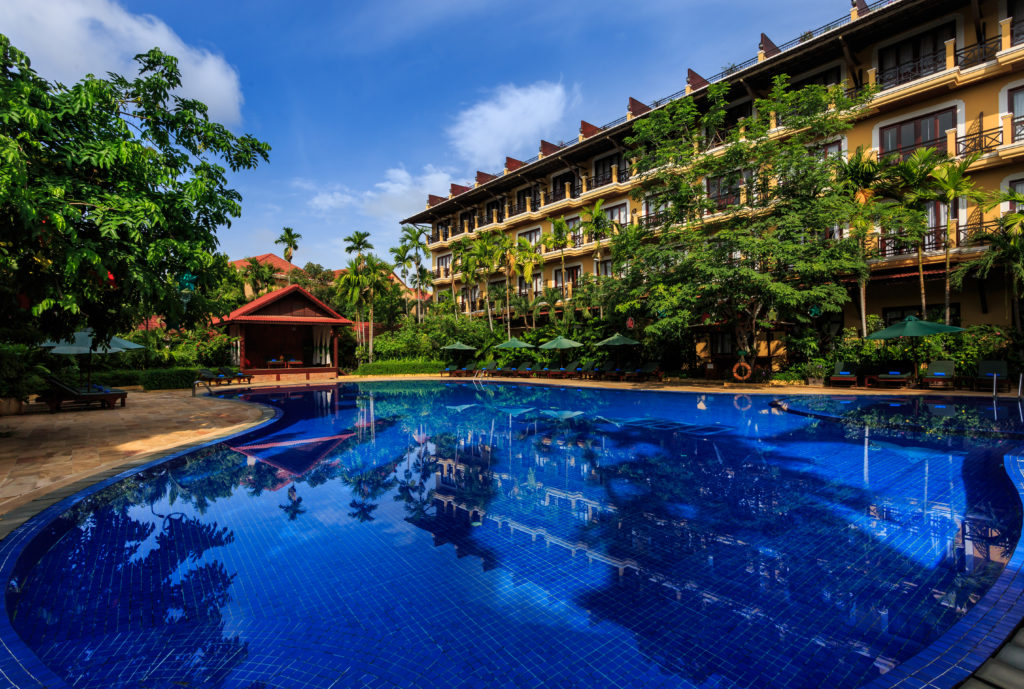 In the center of Cambodia's historic city of Siem Reap, Angkor Paradise Hotel offers comfort, elegant, captivating and soothing accommodation of international standard to leisure and business travelers alike. The resort-style hotel is just a stone's throw away from the city's cultural and shopping hubs, local markets and other sights of interest.
Is there who all the UTA's STAFF Stay !!
Sakmut Hotel ****
Sakmut Hotel & Spa is an authentic four star resort style hotel in Siem Reap. Set amid lush tropical gardens, it is ideally located in the centre of Siem Reap City, in the heartlands of the Kingdom of Cambodia. Our Angkor hotel is only 20 minutes away from the World Heritage site of Angkor Wat, and many ancient temple sites of the Khmer Empire. Markets, shopping and the tourist nightlife are just a short tuktuk ride away.
"Sakmut", (meaning ocean) has its origins in the Hindu tale of the churning oceans of milk. This story is depicted in stone carvings on the walls of Angkor Wat and tells of an epic battle where good prevails and is rewarded many bounties from the ocean. In adopting the name of Sakmut Hotel, we hope to have our guests' not only feel the genuine warmth of our hospitality, but also we hope they may share in Sakmut's treasures and goodness.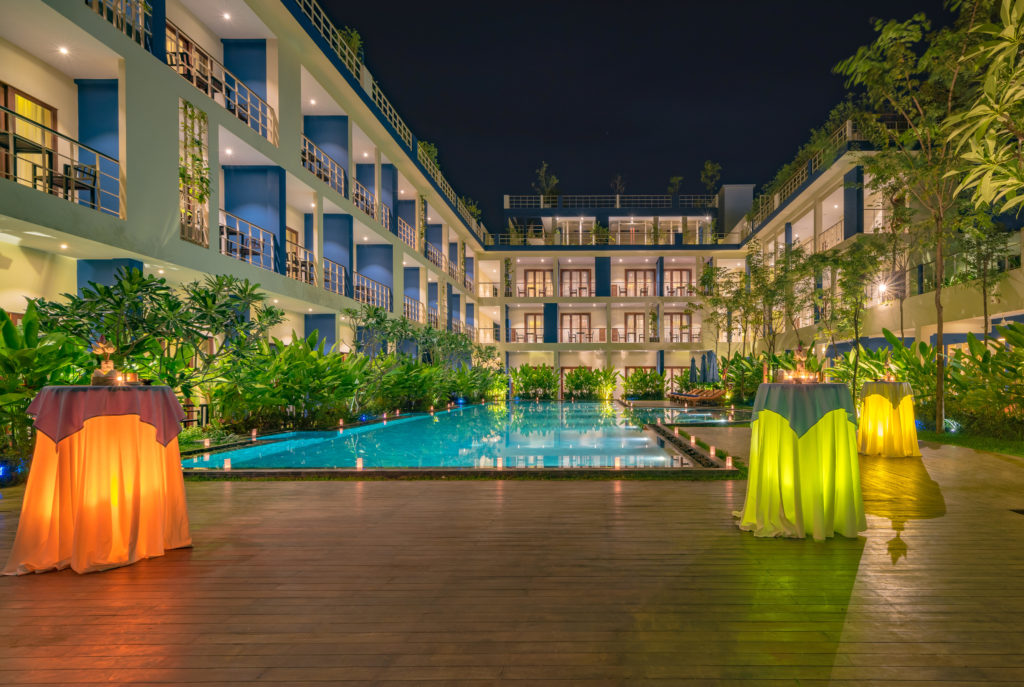 Sakmut's accommodation encircles a large central swimming pool with abundant lush grounds and tropical rooftop gardens. Each of the uniquely appointed rooms and suites are designed and fitted out to satisfy the needs of both the Leisure Adventurers or Business travellers.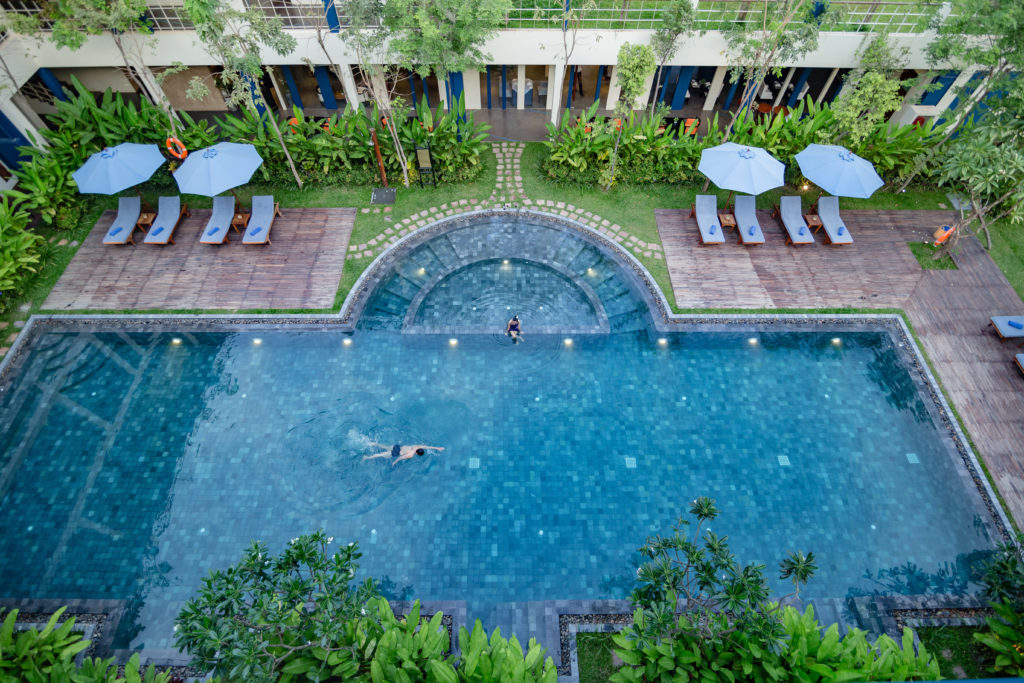 Staying with us is an opportunity to indulge the senses at every way, either at our in-house Infinity Spa, where traditional aroma and massage therapies can relieve the stress and strains of life and travel, giving back a sense of peace to your Karma. Guests can sample the unique rooftop dining, while taking in the stars and overlooking the uninterrupted skyline vista of the Angkor sites or alternatively you could be relaxing in air-conditioned or alfresco comfort poolside, the choice is yours. This is the perfect home away from home, with a truly affordable sense of luxury