Last News
SDPO is currently completing the final preparations for this exceptional sporting challenge we are preparing for January 2020. It is a unique sporting adventure in the world: the Ultra Trail of Angkor. This race combines many of SDPO's trademarks: physical effort, adventure, discovery, security, comfort and solidarity to Angkor.
Some elements of context?
• Join us quickly to enjoy your favorite sport around the Temples of Angkor, spiritual and creative symbol. Share with SDPO an innovative adventure within a worldwide unique cultural gem.
• Angkor is an exceptional site, listed since 1992 as World Heritage by UNESCO, one of the major archaeological sites in South East Asia (400 Km2 covered in part by the forest).
To each runner it's challenge with SDPO: 6 races are scheduled!
• The most enduring runners will participate in the Ultra-Trail® Angkor 128 km, Bayon Trail 64 km and other competitors will fit more logically in the marathon Trail d'Angkor 42 km, Jungle Trai 32 km and Temple Run 16 km. The diversity of terrain and beauty of the landscapes (tracks, forests, temples and villages) will appeal to fans of enduring races like the Ultra Trail. The journeys that we are preparing will be swift.
The Nordic walking enthusiasts will find their marks on the Nordic Walking 16 km. We count on their participation to usefully complete this new sporting challenge.


Can we register to the Ultra trail without participating in any sporting events ?
• Of course ! People accompanying sports competitors are welcome and will be able to visit this magnificent site in the best conditions. The legendary Cambodian smile and the magnificence of Angkor will seduce them! If they wish (and if numbers allow it) they can participate in a "Grand Humanitarian Walk Mr Nez Rouge" 5 to 8km, with Cambodian children. Commitment fees for this race like no other will go to children and Cambodian villages (commitment fee of 30 euros minimum). Runners interested in this humanitarian effort can participate financially if they wish.
What conditions of stay and accommodation?
Different offers to adapt to your availability, your curiosity and your budget (expandable)
To accompany your registration for events, SDPO packs offer accommodation in hotels 3 *, 4 * and 5 *. This pack also includes a visit to the archaeological site of Angkor
IMPORTANT: All participants who subscribed to pack accommodation/tours will benefit transport on the day of the race. So do not worry, if you are traveling with SDPO, we will take you to your start line.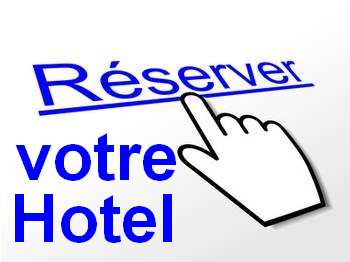 RUNNING, WALKING, DISCOVERING….
Book your bib and take advantage of this trip to visit Angkor and its surroundings. For this reason, SDPO offers you attractive rates for stays of one week or more with accommodation on half board and visits supervised by professional guides. (as an example: in a 3-star hotel, 7 days, 6 nights with half board and visits included: 524 Euros, excluding airfare). With the possibility of an extension to Vietnam, on the magnificent Halong Bay….. See: https://ultratrail-angkor.com/?page_id=3073&lang=en
A program with Quad and Zipline, a guaranteed thrilling sensation, is also on offer. Click: Quad and Zipline
SDPO will take care of your hotel reservations (single nights without tourist visits) and offers you several choices ranging from 3*, 4* and 5*.
The ULTRA TRAIL OF ANGKOR, a race of Solidarity and Responsibility

The principle of solidarity has always been a key focus of our race. As such, we will not forget the children of Cambodia in 2020, whose education we will support. We thank in advance the participants who have started the fundraising for this humanitarian mission and naturally, we will support all their initiatives.

A "Mr Nez Rouge" Humanitarian Walk of about 5 to 8km, with the children of Cambodia is organized for the accompanying person/s of the runners.