ANGKOR ULTRA TRAIL – 16-19 JANUARY 2020 Touristic Program 4 Days / 3 Nights. 290 Euros/person in twin share room/ 385 Euros in single room.
" If running or walking was our only goal, then, we would miss unforgettable moments"
STAY
& RUN
Day 1 THURSDAY, 16/01/20 – SIEM REAP (ARRIVAL)
Upon
arrival, welcome at Siem Reap airport by your driver (WITHOUT GUIDE) and check-in at the hotel.
Note: Rooms are available from 2pm.
Dinner
at your leisure.
Overnight
in Siem
Reap.
Day 2 FRIDAY, 17/01/20 – SIEM REAP (B/L)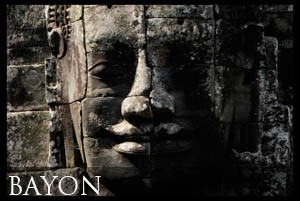 After breakfast,
visit the ancient capital of Angkor
Thom, a huge architectural complex
with the famous Bayon Temple at its center. This mountain-temple was once
surrounded by 54 towers. On each of the 37 remaining, 4 enigmatic faces can
still be recognized.
Then, explore Baphuon, which was fully
restored by a team of French archaeologists after 16 years of work.
Lunch
at local restaurant.
In the
afternoon, visit Angkor Wat
(early-mid 12th century) dedicated to the Hindu god Vishnu. This
magnificent temple-mountain, built by King Suryavarman II is considered as the
masterpiece of the Khmer architecture and art.
Late in
the afternoon, visit a local artist's studio.
The day ends with a surprising circus show combining
creativity, energy and originality, all acquired from the Khmer culture.
Dinner
at your leisure.
Overnight
in Siem
Reap.
NOTE: In the afternoon, pick-up the official T-shirt with number.
Angkor, ancient capital of the Khmer Empire
Its mystery lies in these ancient ruins now classified as a World Heritage Site by UNESCO.
Originally Hindu, the various ruins became gradually Buddhists and were long lost in the tropical jungle. Today, the site impresses majesty and grace on its buildings, and a walk through Angkor is a unique opportunity to go back in time.
Day 3 SATURDAY, 18/01/20 – SIEM REAP (B)

Race day

Day 4 SUNDAY, 19/01/20 – SIEM REAP – TONLE LAKE (DEPARTURE) (B/L)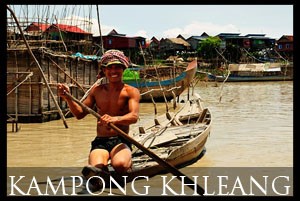 After
breakfast, depart for Kompong Khleang,
a village located 50 km from Siem Reap, surrounded by a swamped forest where
one of the largest communities on the lake is living mainly on fishing.
Embark on small boats and observe the everyday life of villagers.
Visit the Vietnamese village as well as the place where smoked fish is produced
Lunch
at local restaurant.
Continuation
to the airport for your departure flight in the afternoon.
Note: Rooms shall be released by 12 pm (noon).

Number of Participant(s):

Guest name(s):

Arrival and departure details arranged
by CLIENT:
Arrival Siem Reap on 16th JAN 2020
Departure Siem Reap on 19th JAN 2020
Accommodation selected:

Price per person in twin share room : 290 Euro
Price per person in single room : 385 Euro
Our prices include:
Accommodation
in shared double or twin room at hotels selected.
Transfer
by private air-conditioned vehicle as per program.
English speaking
guide for each area as per program.
Entry
fees for all sightseeing as mentioned on the program.
Boat for
cruises mentioned.
Meals as
mentioned on the program: (B) for breakfast, (L) for lunch or (D) for dinner.
In
vehicle, 2 complimentary bottles of drinking water (50cl) per person and per
day
Government
taxes currently in force (VAT…)
Our prices do not include:
Visa for
Cambodia: Visa fee is US$ 30 (current
charge) and payable on spot upon arrival.
One passport size picture is required.
Insurances.
Drinks,
tips, personal expenses and all services not clearly mentioned.
Note:
Offer subject to
availability.
Program is subject to
change without prior notice due to airlines unexpected changes of schedule or
flight cancellations.
We reserve the right to
adjust the prices at any time in the event of an increase of the fuel surcharge
applied by airlines companies or any other transport companies.

All our stays are supervised by PHOENIX Voyages. Phoenix Travel Group is an incoming travel agency, created in 1999 in Vietnam, which is now also present in Myanmar, Cambodia, Laos, Thailand and Korea.
Phoenix Voyages is a team of more than 120 people, made up of local and expatriate staff, trained to provide high quality services in French, English and Spanish.
These professionals offer you a multitude of international experience.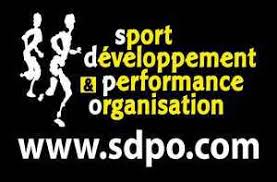 SDP Organisation :
16 rue Jean Cocteau
95350 Saint Brice sous Forêt / France
Tél / fax : 01 39 94 01 87 Site
Internet : www.ultratrail-angkor.com E-mail : sdpo@sdpo.com