Angkor Ultra Trail / UTA 128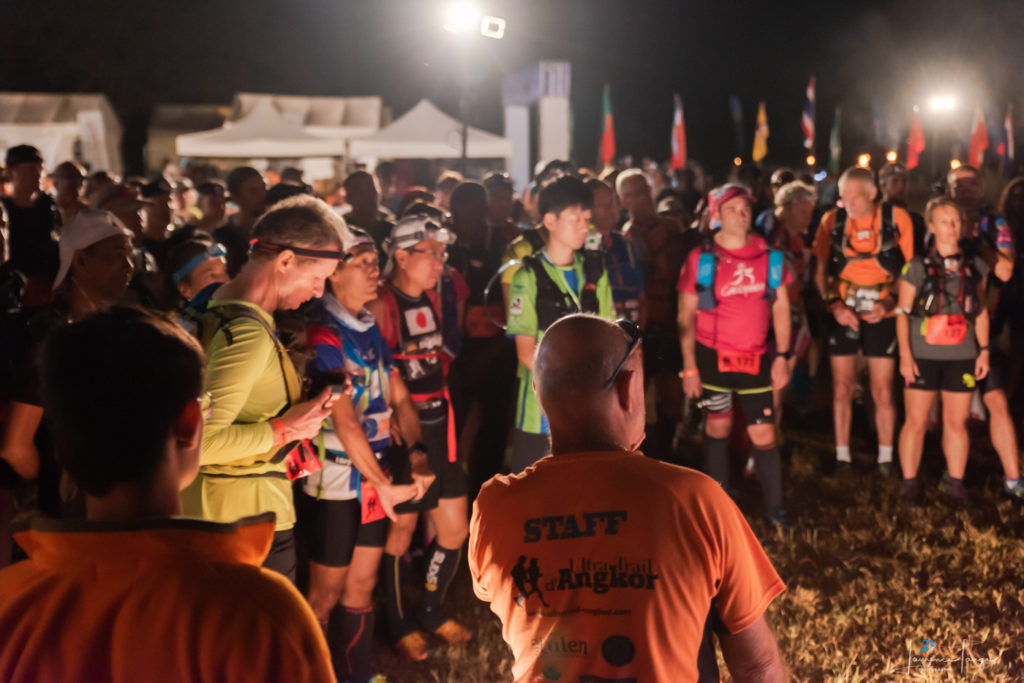 This ultra trail of 128 km takes routes in a scenery that we don't have in europe, it will thrill you ! You will be dazzled by the natural resources that offer Cambodia. You will cross the temple of Phnom Bok , located on a 235 meters high hill. Phnom Bok (meaning the top of the hump beef ) is the highest of them and the temples of Chao Srei Vibol and Beanteay Ampil , lost in the middle of the jungle almost in ruins. During the race, we warn you to pay attention to the giant roots that through the temples, but which offer you a striking show.
The majesty of a site classed since 1992 at the UNESCO world heritage, of a program depending on your availability (a weekend, a week), of a great deal, the charm of Asia in winter and many more… All the ingredients are here for joining us in January !
Angkor Ultra-Trail – UTA 128 Roadbook
Angkor UTA map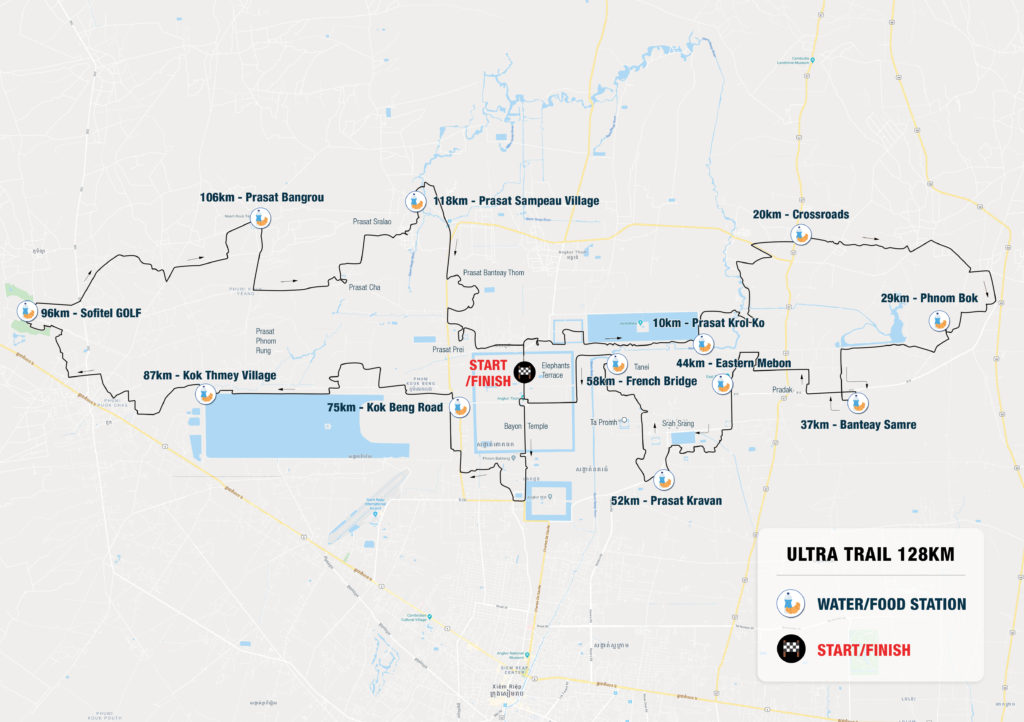 More details & download here : https://tracedetrail.com/fr/trace/trace/92771