Angkor Ultra Trail / UTA 100
Always looking for innovative projects and distant horizons, SDPO offers you the newest edition of the Ultra-Trail of Angkor®, which will take place during the weekend of February 04th, 2023. By listening to the suggestions of the trail runners, the prior distance of 128 km will now be reduced to 100 km.  
Angkor, located in the northern Cambodian province of Siem Reap, is one of the main archaeological sites in Southeast Asia. The Temples of Angkor – the soul of the Khmer Kingdom, serve as a national pride and source of inspiration to the Cambodians. Its beauty has always fascinated travelers from around the world.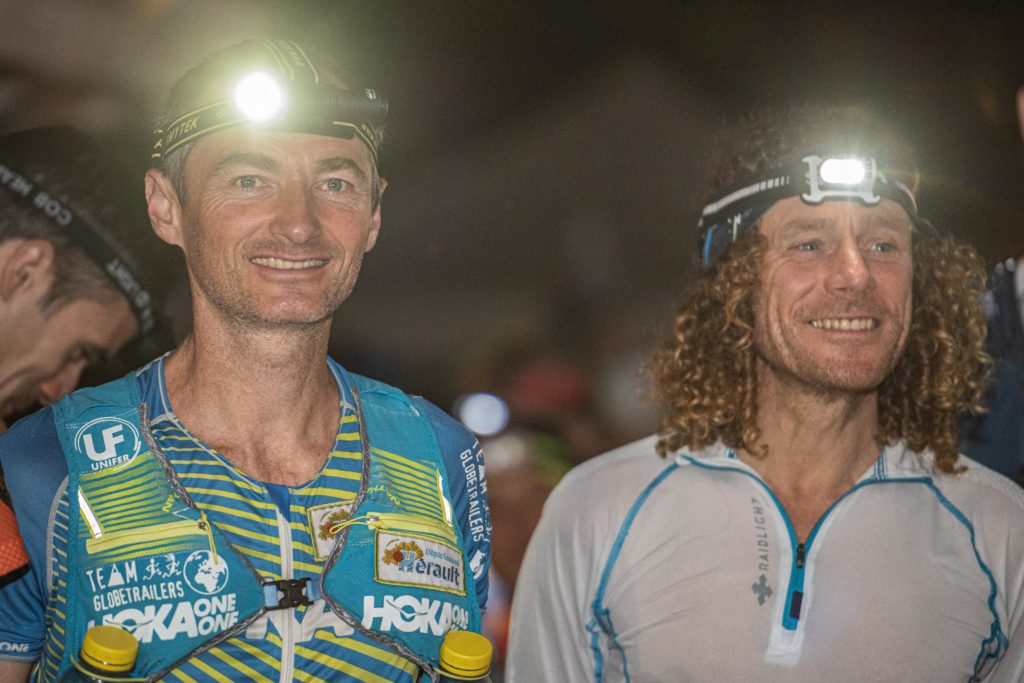 This 100 km long Ultra-Trail® is tracked on a setting that European runners may not be used to. Hence, it will most certainly thrill you, alongside the breath-taking landscapes and diverse setting. You will surely be amazed by the natural richness of Cambodia. However, please note that the changes in the course, with various crossings of sandy paths and rice fields, require adequate preparation.
Having been classified as a World Heritage Site by UNESCO since 1992, as well as offering programs adapted to your availability at a competitive price (either a weekend or a whole week) – experience all these attractive features and more by joining us in February 2023!!!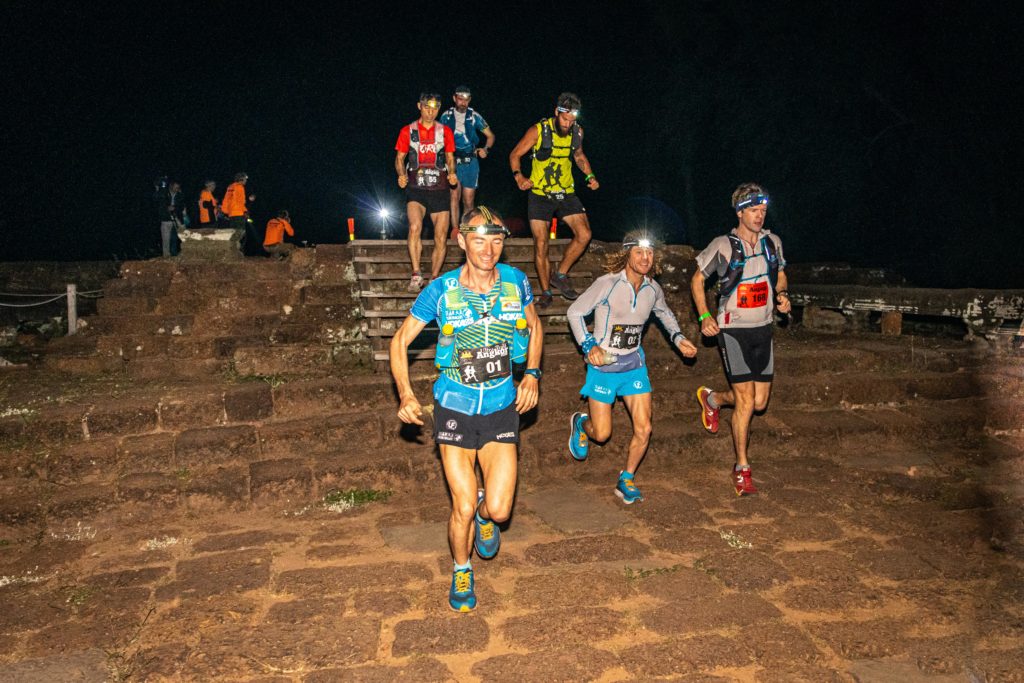 The Angkor Ultra-Trail – UTA 100 km route (only the first 64 km, common to the other events will be kept):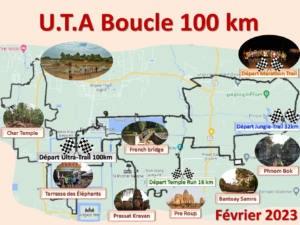 Refueling points approximately every 10 km

More information : https://tracedetrail.com/trace/trace/200557