Bayon Trail / 64 km
This competition will take place in Siem Reap, the Angkor archaeological site in the northern province of Cambodia.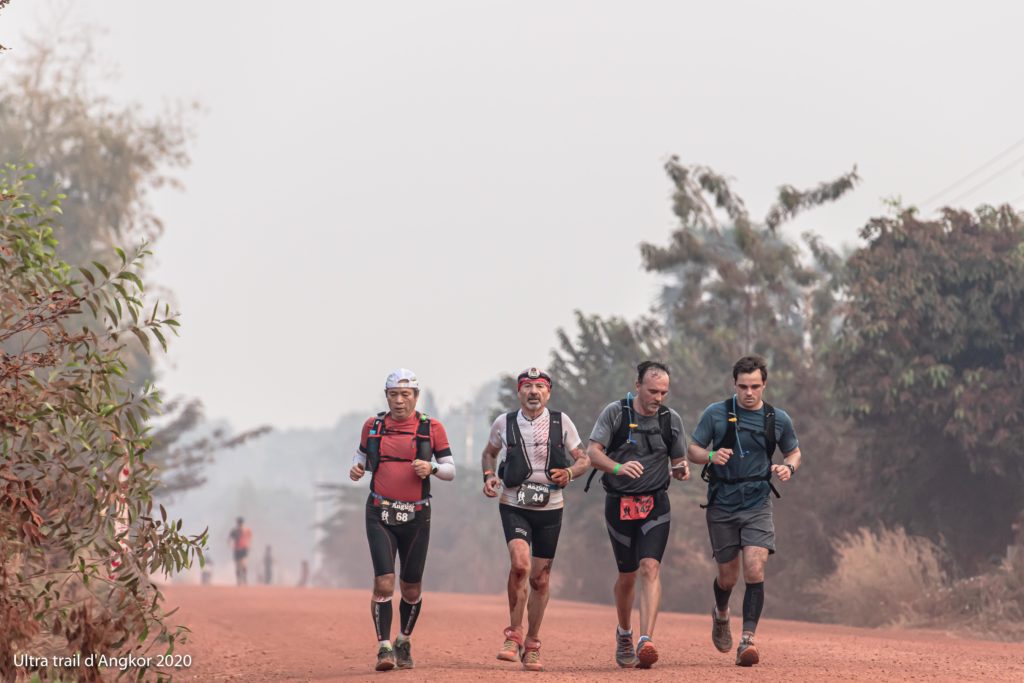 The race will start on Saturday, February 4 2023, at 4:00 a.m. In a similar duration as the runners of the UTA 100 km at the Elephant Terrace, the race would proceed on to the Temples of Angkor. Afterwards, they will join the region of Barai East to Prasat Krol Ko, Crossroads, and Phnom Bok – where runners will have to climb 700 steps for a breathtaking view. Later on, they will return back to Angkor by Banteay Samre, Eastern Mebon, Prae Roup and Tanei – crossing rice fields, villages, and temples along the way.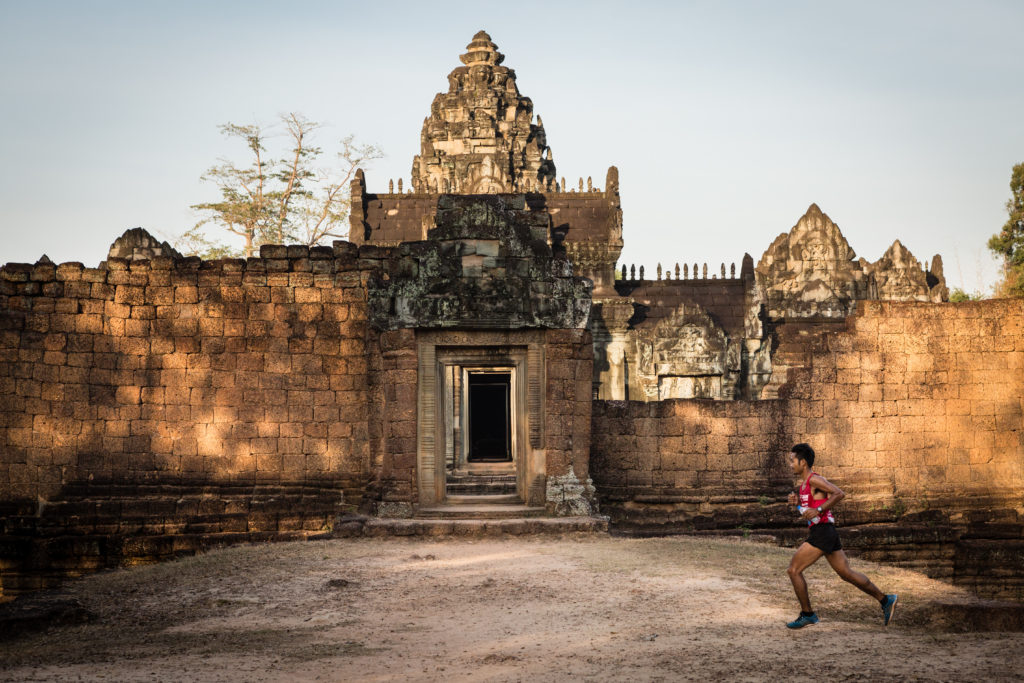 The 64 km trail will track through wilderness routes, rice fields, as well as amazingly beautiful and natural environments. Nevertheless, not forgetting about the crossings of small villages, alongside the magnificent backdrop of the Angkor Temples.
Participants will experience an extraordinary adventure that will surely be hard to forget. They will also most definitely fall in love with the welcoming and warm-heartedness of Cambodians. 
Do not miss this privilege to tread on a World Heritage Site by UNESCO
The Temples of Angkor – The soul of the Khmer Kingdom, serve as the national pride and source of inspiration to the Cambodians. Its beauty has always fascinated travelers around the world.
Bayon  Trail Angkor – 64 km Roadbook:
Bayon Trail Angkor map :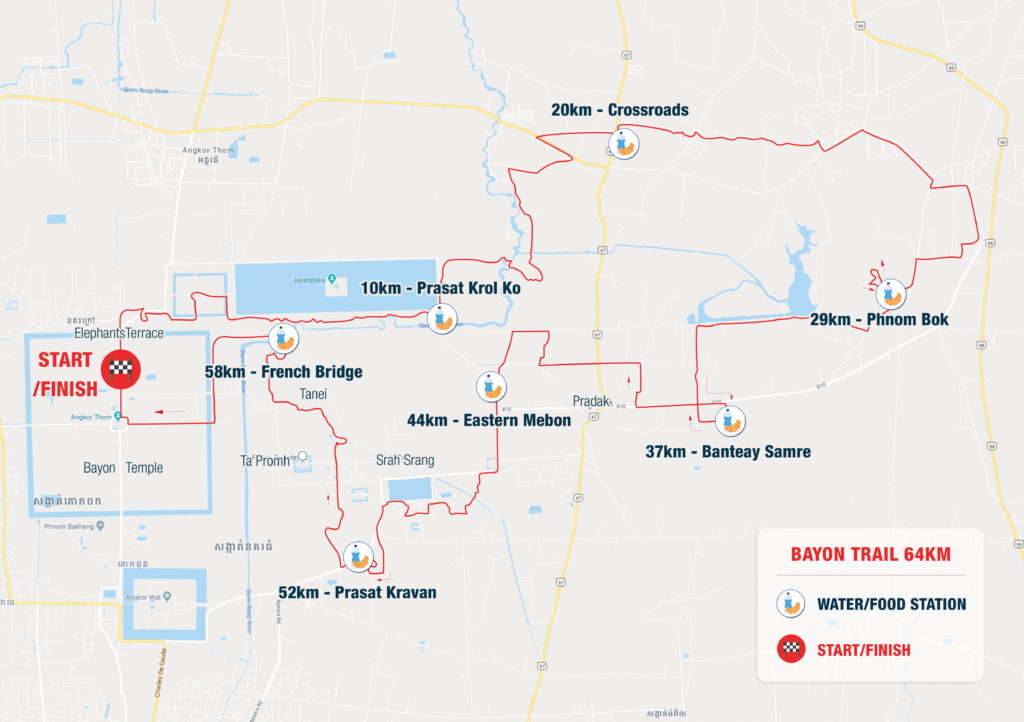 More details & download here : https://tracedetrail.com/fr/trace/trace/92772